The Apollo Career Center Adult Education is focused on training students for the career path that is right for them
Apollo Adult Education offers a wide range of long-term and short-term programs across all industries. We are an affordable, close to home choice, that offers students personal attention, real-world experience, and an all-inclusive culture at our state-of-the-art campus.
---
The Apollo Adult Education Vision Statement
Reflect: Community driven responsiveness
Transform: Programs and services based on market and economic factors
Lead: 21st Century skills for preparing students for a global workforce.
---
Why Students Choose Apollo Adult Education
Whether you choose a traditional career path or a non-traditional one, we hope you'll tour our campus and see all the opportunities Apollo has to offer in manufacturing, healthcare, public safety, transportation and logistics, early childhood development, information communications technology, and construction.
With more than 30 course programs, we can provide the training and offer the certifications that will allow you to succeed in something that interests you. Our students are diverse and appreciate all that we offer. Whether you're looking for part-time classwork that will enable you to get ahead or are looking to take a full-time program which will change the course of your career, our instructors are ready to help you.
Why Business and Industry Choose Apollo Adult Education
As one of Ohio's leading career technical training centers, Apollo has forged strong partnerships with the businesses and industries across the region. Because our programs are accelerated, Apollo is able to adjust program content quickly to meet workforce demands.
Apollo offers customized training for area businesses with the capability to train the workforce for industries such as manufacturing, healthcare, transportation, public safety, and computer technology. We can provide high quality skills training onsite or at Apollo Career Center's main campus.
Our team of industry experts offers flexible scheduling for both day and evening training. For more information please contact our Adult Education office at 419-998-3000 and ask about our customized training options.
Equal Opportunity
The Apollo Career Center is committed to equal opportunity for all and does not discriminate on the basis of race, color, religion, national origin, gender, age, or disability.
---
Career-Technical Credit Transfer


As Ohio secondary and adult career-technical students seek higher education, the Career-Technical Credit Transfer (CT 2) initiative allows for approved technical coursework to be transferred to State 2 and 4 year institutions of learning for college credit.
Search/Post Current Job Openings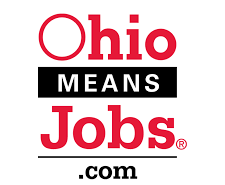 A proud partner of the American Job Center network
For Employers
Post Jobs
Search Possible Candidates
For Students and Job Seekers
Search Current Job Openings