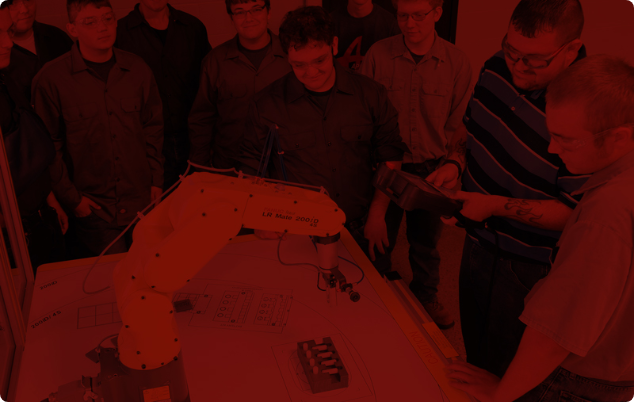 A Message from the Superintendent
Are you going to college? It is a question we ask high school students as if that is the only, logical next step.
It's a great option for many students, but I hope the idea of college or bust is shifting because students today have so many equal and viable pathways to achieve success. At Apollo Career Center we want to play a role in that changing mindset. One of the first conversations we had as an administrative team when I started at Apollo was the belief that a college-ready and career-ready education is important, but a Next Ready education better suits the changing world we live in, and serves our students better.
Teaching students how to be adaptable, flexible and team-oriented while preparing them for whatever they may encounter or decide to do after high school not only helps to change a social mindset, but it begins to change the individuals that make up our workforce. For example, an Apollo graduate begins what they think is a life-long career as a machinist – which is a great career choice. But, down the line circumstances change and he/she wants to be an engineer, or move to an entirely different career path they will be ready to attend post-secondary training or college. An Apollo Career Center education is not a one-path, limited choices option, it is a strong foundation with unlimited potential for whatever is next.
I am proud to lead Apollo Career Center and work with a staff that has always taught Next Ready, but now it has a name and is a valid over-reaching concept that will guide us in the decisions we make for our students. As you speak to young people about their future, mindful of the vast choices they are weighing which could include apprenticeship, military service, employment and/or college, maybe a better question to ask would be, "What's Next for you?"
We live in a career tech world.  Just look around and you will see someone's technical skills touching your daily life – the car you drive, the roads you travel, the food you eat, the products you buy and use.  Someone had the technical skills to design and make those things.  There are also the healthcare workers you see when you go for a medical appointment, the website designers that make it easy for you to browse online and the list goes on and on.  Career tech touches real life and it is important that we continue to build and promote career technical education.
I'm appreciative of the support that our partners provide through the promotion of Apollo's high school and adult education training. This has helped us achieve record enrollment as we head into this post-pandemic era.
Thank you to all of our stakeholders who support our mission of workforce development.  We will continue to serve our students and our community by providing highly skilled training to meet the needs of business and industry. Career Technical Education offers the opportunity for life-sustaining wages which benefits our graduates, the community, the region and the economy.